For today's blog, I wanted to talk about a topic that really gets your mind thinking. Drum roll please….. What if Victor Frankenstein was a woman? Thats right, if Victor was a Victoria, how could that have changed the story?  This question opens up a door to so many other question and scenarios that could have happen. After really thinking about it and analyzing it, I came to a few conclusions of what could have happened, but my personal favourite is how the entire story could have ended in a whole different, possibly worst, disaster.
So here's situation 1 involving a quick history lesson about women v.s. men during this era. For starters, Victor is very upper class and much privileged. He was able to go to university and that allowed him to do research and study and get into this whole bringing life back from the dead obsessions. Back in the 1800 though, men were expected an allowed to go to college or university. Women on the other hand were not. Women were controlled by men, starting with their fathers and eventually their husbands. They were expected to things like cleaning or care taking, perhaps reading or writing. This meant that university was mostly for the men only. So if Victor was a woman, she might not have even went to university. Assuming she would still love science and want to experiment with it, she may not have had the research through university to do so in the first place. Therefore The Monster may have never even been created if Victor was a Woman. At least not in real life, perhaps she would have written a story about the imagination of a creation instead… now that would have saved a lot of lives.
Now lets say she was one of the acceptional women to go off to university and she followed through with the same actions as Victor did by running off and creating this monster. Two things could have happened in my opinion. First off, she may have stayed with the monster and not run off. Some girls tend to have more of a soft side than guys do, so maybe she would have felt too bad to run off leaving it
alone. In this case, The monster may have been raised better and not turned to evil. If people had seen The Monster later on and he was still good since she stayed with him and helped him grow up to be more human, it could have turned into a huge positive science discovery. Now my favourite theory is this. If she abandoned The Monster the same as Victor and The Monster ended up becoming evil all the same, what would have happened when he asked her to create a woman just like him? I'll tell you what would have happened, she would have done it. Why? Well as we know women were not as powerful as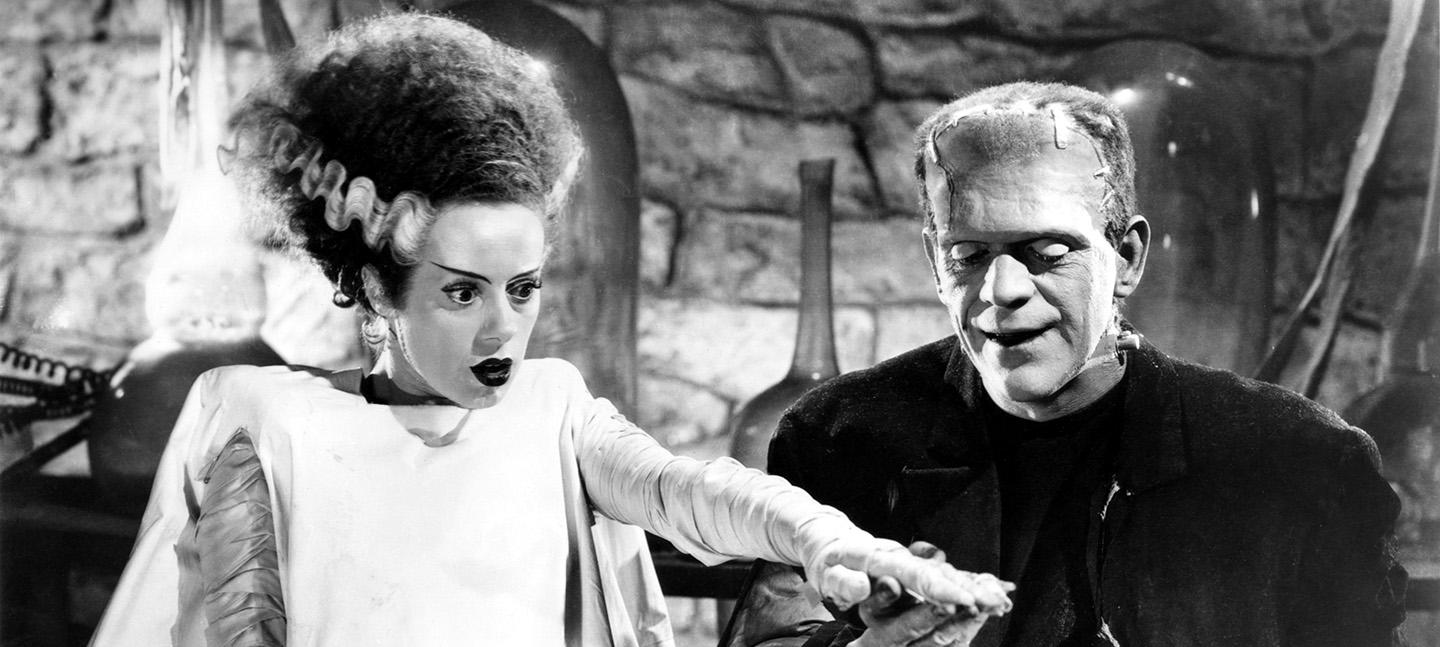 men back in this era, so I think she may have seen it as an opportunity to create a powerful woman. The Monster also made himself very convincing to do so. "I am alone and miserable; man will not associate with me; but one as deformed and horrible as myself would not deny herself to me. My companion must be of the same species and have the same defects, this being you must create." (Shelly, 155) This would have convinced her even more to follow through with the creation.  So she would go ahead with the plan and create it. This is were things would take a turn for the worst. The woman creature would be created, and The two Monsters would run off together to enjoy there lives. Sounds like that wouldn't be a problem right? wrong. If the two monsters decided to mate, we could kiss human kind goodbye. A new race of Monsters would spread, and as they are much larger and stronger and way more frightening they could have taken over our world. We could all be 8 foot ugly monsters right now! Could you imagine? I had a laugh thinking about what I would look like as a Monster.
In conclusion, many things could have changed for the better or for the worst if Victor was a girl. Or things may have gone the exact same way as they originally did, but I like to think that would not have been the scenario.
"Womens Role In Society In The 1800s History Essay." UKEssays.com. 11 2013. All Answers Ltd. 12 2018 <https://www.ukessays.com/essays/history/womens-role-in-society-in-the-1800s-history-essay.php?vref=1>. Dec 5, 2018.
Shelley, Mary Wollstonecraft, et al. Frankenstein, or, The Modern Prometheus. Signet Classics, 2013.
 Dec 5, 2018.